"…she motivated and challenged all of us to use tools, ideas and strategies to give feedback that instigated positive change."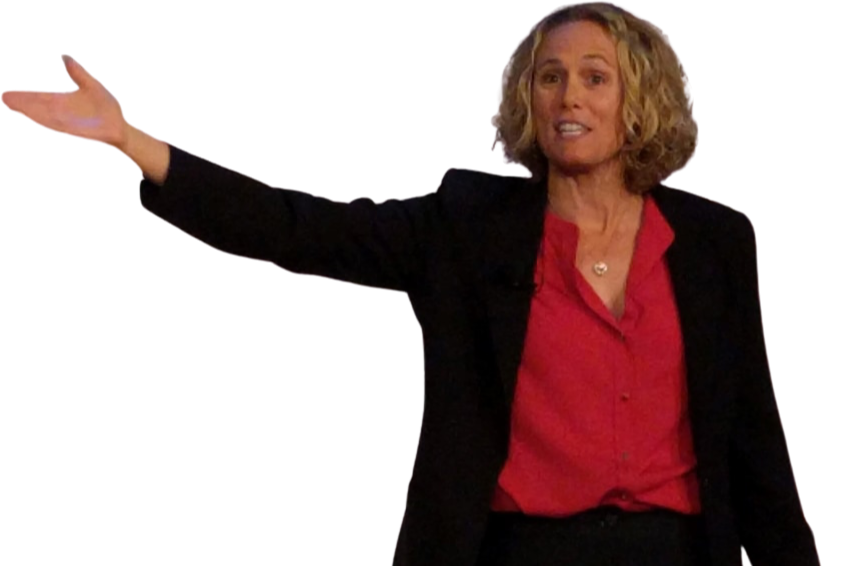 Revitalizing Your Team
Tools for Reengaging Disengaged Team Members
Get your team back to peak performance! Learn how to motivate, challenge & retain team
members in the face of change & new demands.
Book Misti Burmeister now to learn essential tools for:
Motivating your team and stopping turnover
Awakening positive energy and momentum.
Establishing accountability & ownership
Listen Up!
The Art To Building Trust and Rapport
Learn how to listen, ask the right questions, and build strong relationships with colleagues,
clients and customers. Book Misti Burmeister now to to master the art of active listening and
gain essential skills for success in any situation.
Benefits include:
Improving overall communication efficiency
Resolving conflicts & misunderstandings
Enhancing customer service & building trust
Developing empathy & understanding
From Sugarcoating to Radical Candor
Overcoming Barriers to Giving Feedback That Drives Growth
Learn how to give feedback that drives growth and cultivates a culture of continuous
improvement. Books Misti Burmeister today to gain the skills needed for delivering radical
candor with practical tips and techniques.
Benefits include:
Breaking down barriers to effective feedback
Fostering relationships through radical candor.
Inspiring growth in your team
Developing strategies for successful communication
From Fear to Flourishing
The Role of Psychological Safety in Team Success
Discover the secret to high-performing teams. Book Misti Burmeister today to explore the role of
psychological safety and gain practical strategies for creating a supportive workplace
environment that fosters success.
Benefits include:
Understanding the components of psychological safety
Reducing stress, anxiety & burnout
Maximizing employee performance & well-being
Learning from Misti Burmeister's research on psychological safety
Trust as a Competitive Advantage
Using The Power Of Vulnerability To Drive Business Success
Uncover the keys to building a stronger, more trusting team with Misti's proven strategies. Book
Misti Burmeister now to gain practical strategies for harnessing the power of vulnerability and
transitioning from distrust to success.
Benefits include:
Learning how trust can give you a competitive advantage
Discovering the root causes of team distrust
Repairing damaged relationships and rebuilding trust
Transforming your work environment with valuable insights
Beyond Diversity and Inclusion
The Role of Psychological Safety in Team Success
Gain the tools to break down barriers within your team and create lasting change. Book Misti
Burmeister now to explore the role of allyship in diversity and inclusion and learn how to
incorporate it into your own workplace.
Benefits include:
Understanding how allyship can foster collaboration
Discovering successful examples of allyship from around the world
Learning practical tips for incorporating it into your work environment
Exploring how to create greater creativity & success
Misti's energy and passion, her willingness to engage and challenge, and her selfless commitment to the of success of others are truly remarkable. I highly recommend working with Misti. You won't regret it.
Misti never ceases to amaze me with her super talent of getting business people, many of them strangers no less, to open up and communicate about difficult issues, and then follow-up with innovative solution ideas that really stretch creative abilities.
Neil Kleinberg, Founder & CEO DiliVer
Misti Burmeister enters the eye of a storm, when others look for places to hide. An award-winning executive coach and high-performance facilitator, Misti helps organizations grow through the difficulty of their most disruptive, expensive or high-stakes "people problems."
For almost 20 years, global organizations have turned to Misti to facilitate difficult conversations and initiate cultural shifts. Her undeniable reputation for "being willing to 'go there' and address the elephant in the room," is foundation of her success. Whether helping clients re-ignite employee engagement, communicate effectively across generations, or coach leaders on the process of being authenticity and vulnerability with their teams, Misti provides the solutions organizations need to thrive.
The Washington Business Journal named Misti among the top women who mean business. She has served as an executive coach and facilitator to such major organizations as Johns Hopkins Carey School of Business, Marriott, Johnson & Johnson, AT&T, the United States Navy, and the Environmental Protection Agency.
She has appeared live on Fox, ABC, NPR, and her work has been featured in the Washington Business Journal, Huff Post, Fortune, and the Washington Post. Her newest book Provoking Greatness: Unleashing Hidden Talent gets to the heart of how to pull out greatness in others.